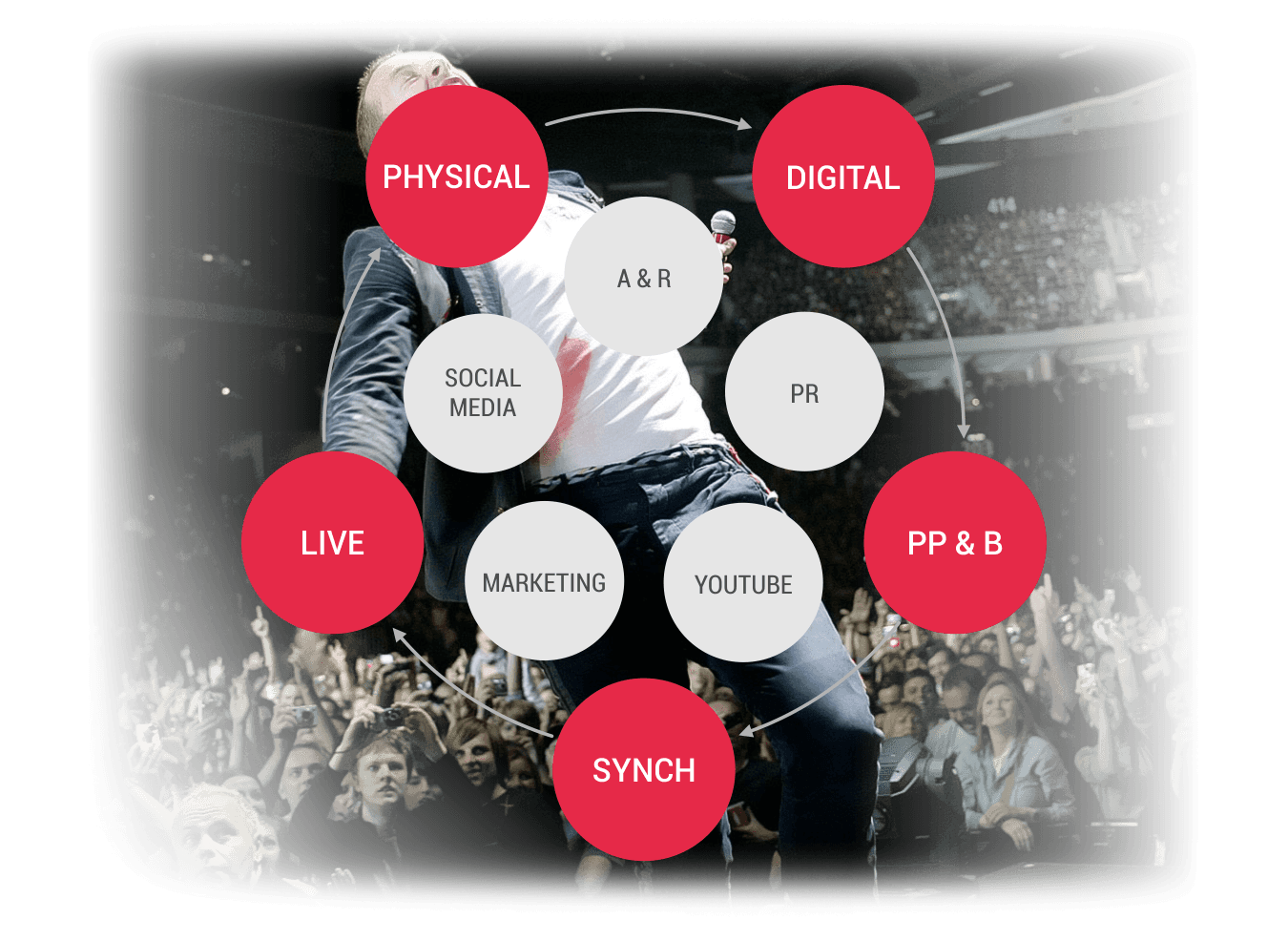 LGM focus is on

Domestic Market
– Maximizing our clients' content potential in the Israeli market by applying steady, deep and wide push of the materials in all areas.
International Market
– Representing, analyzing, distribution and development of local content in global markets. We at LGM have the management skills and know how to maximize a music potential in multiple arena's based on years of hands on experience and an impressive proven track record in and outside Israel.
Physical and Digital Distribution
Sales and logistical distribution
Tracking and reporting
Collection and payment of royalties
Marketing and promotions
Digital marketing – web & mobile
Physical marketing – in-shop promos, discounts and offers management, special events.
Targeted PR – physical, digital, radio, TV and print.
Special/Tailor made per project marketing.
Cross promotion – digital and physical.
Specialties – RBT promos, SMS blasts.
IFPI management
Broadcasting promotion and PR
Tracking and reporting
Royalty collection and payment
Publishing
ACUM management (including mechanical and other rights)
Synchronization
Tracking and reporting
Royalty collection and payment
Record Label
Music Production
Artist Management
Live performance booking and promotion
International Distribution
1. Exporting and distributing domestic content
————————————————————————————————————————————————